Your Aosom Story
Aosom has served thousands of customers since our inception. With every order that we fulfil, there is a story behind how it has enriched the lives of our customers or their pets. Here are a few of our favourite Aosom stories.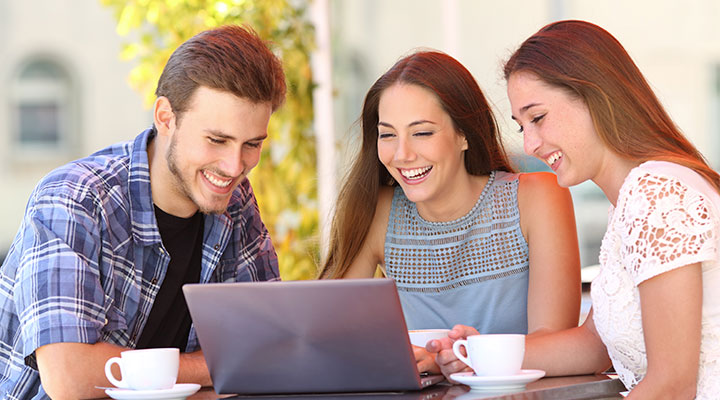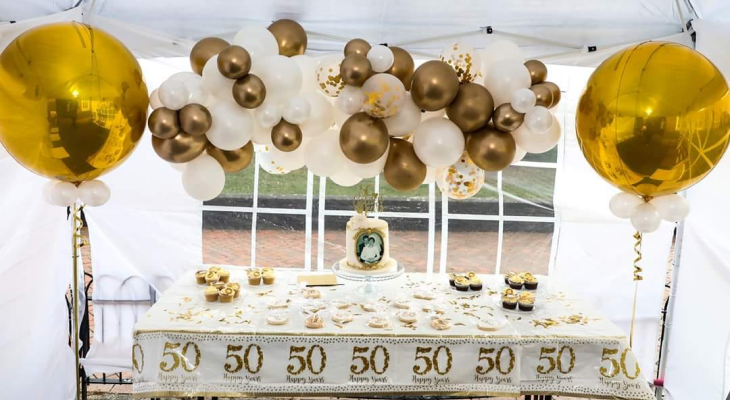 Samantha Cove
Samantha Cove for sharing her parents' 50th wedding anniversary with our white pop up gazebo last year
#aosomfans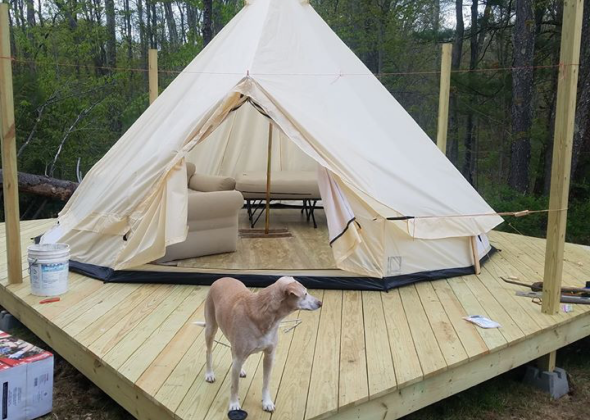 Kelli Twiss
Our own place to spread out and social distance...Bella approves.
Edit: Seeing how much everyone likes this I have to say if you want a tent that's easy as pie to put up- a yurt is the way to go. I got this one on aosom.com , totally happy with it.
#aosomfans
Sharon Jones
They can open up the world all they want to...I'll be right here self quarantined. I've been a homebody and grateful to be in my peace zone anyday.
#pandemicyetkeptandblessed #aosomfans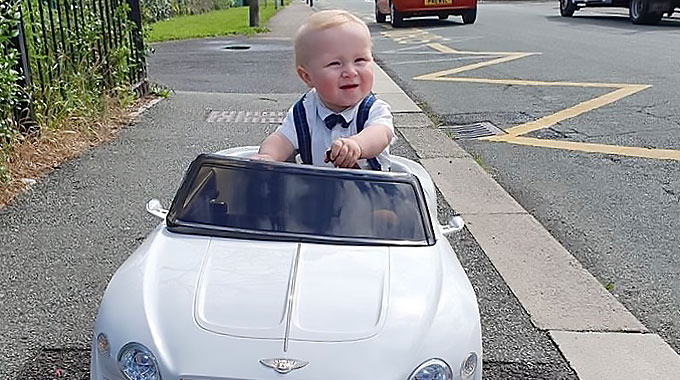 Aosom UK
Our little fan shines on his 1st birthdaySmiling face with sunglasses Thank @Mike, Birch for sharing her cool boy!
#aosomfans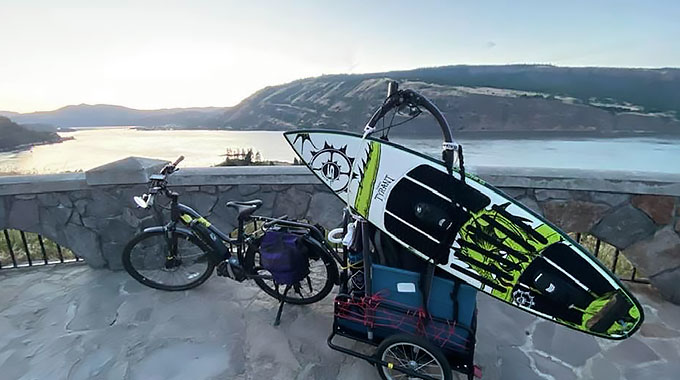 Arlene Burns
Taking my new rig on a test drive… I can carry three kites,Surfboard pump harness helmet, all I need… Good thing I saved that old windsurfing Boom!
#aosomfans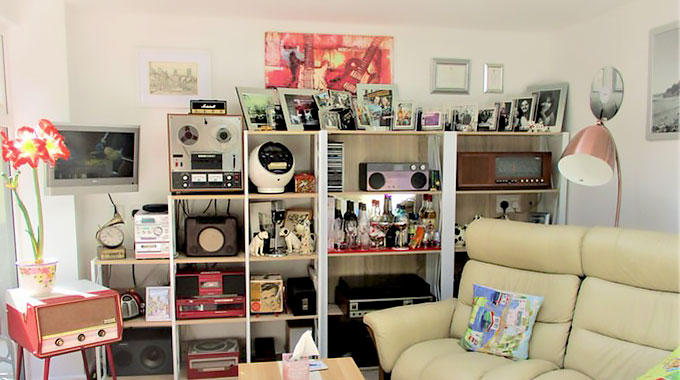 Veronica Capaldi
Loving our 3 bookcase units, housing 45 years of our musical life & loves! It hopefully will be a talking point when friends are allowed in to see it!
#aosomlove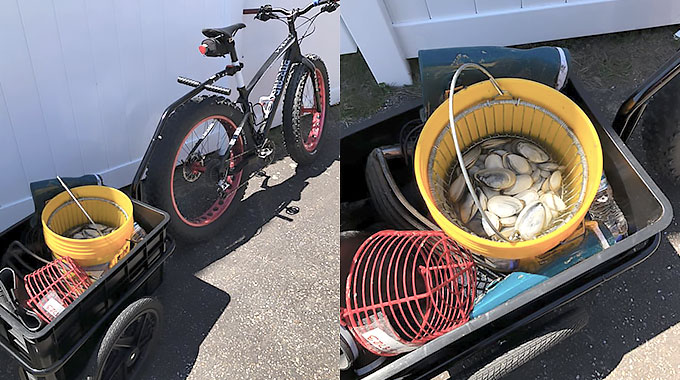 Mike Tremblay
My new clamming rig. Gorgeous day for it too. Plan to add rod holders for when the Beach opens back up.
#aosomfans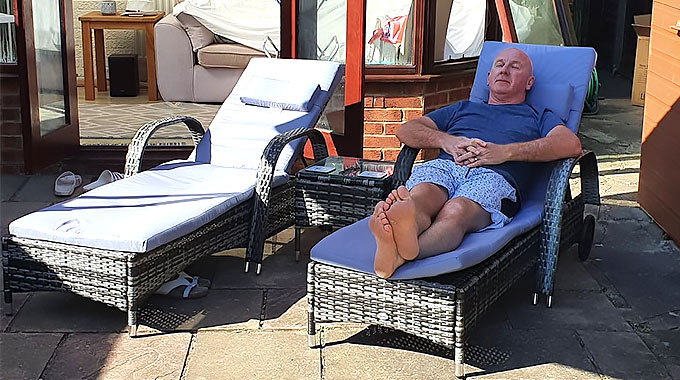 Stanley Varty
I had to leave one in the shade and one in the sun that's why their called.
#outsunny #aosomlove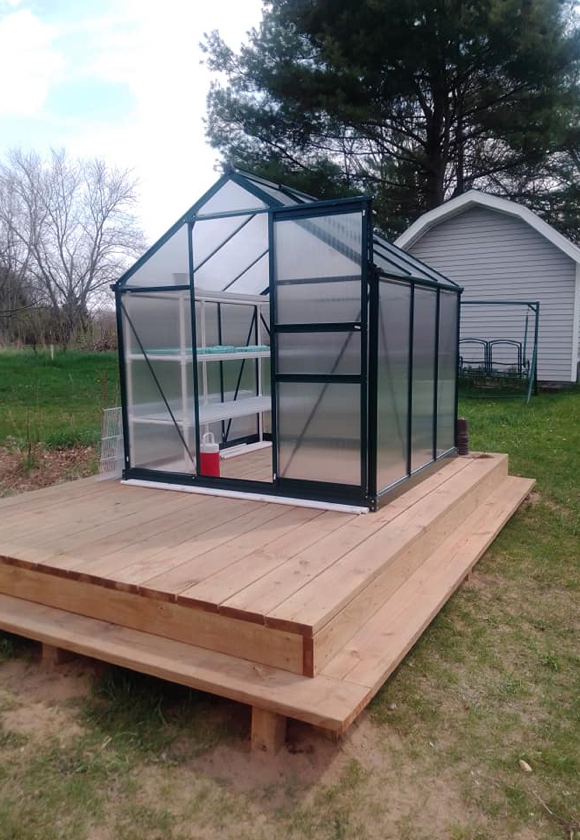 By
Terese Jourden Ringler
Still working on the shelving for our new greenhouse and deck.
#aosomfans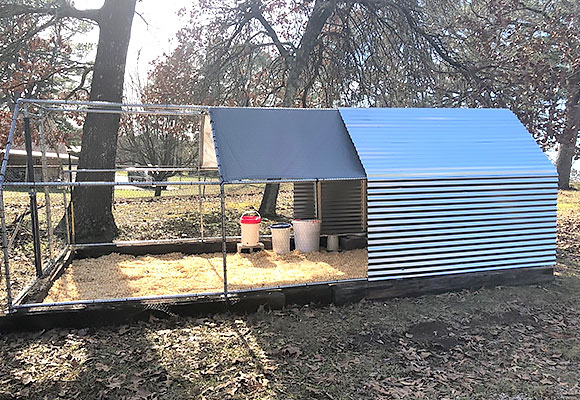 By
Carolyn Manley McClish
I bought this pen for the peacocks from Aosom LLC. We had to enclose one end to protect them from the elements, but the pen was a wonderful base for the shelter.
#aosomfans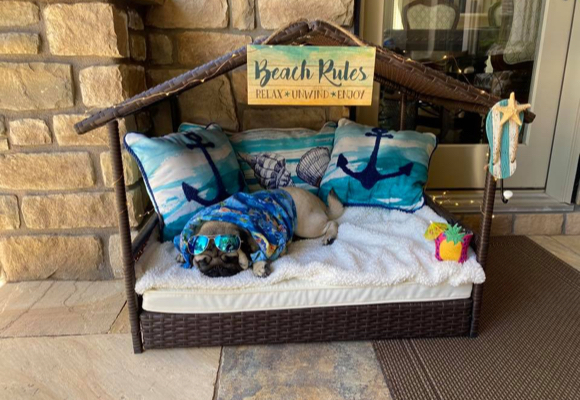 Our own place to spread out and social distance...Bella approves.
Bentley just joined a photo contest to show off his new Aosom cabana! He has put some personal touches on it He seems to be feeling some beach vibes. He naps in it every day and was trying to get into it even as we were putting it together. I love how sturdy it is, was easy to put together, and the cushion is weather resistant so it's easy to wipe off if he tracks any beach sand in By liking this photo you will be voting for him!
#aosomfans
Why Customers Love Aosom
No issues, easy to order, and very fast delivery. The Pawhut is superb no screws etc., missing. And large enough for my Collie to have a party in there. And it fits brilliantly with no probs onto my mobility scooter. It is a great Mobility scooter dog trailer.
linda***@msn.com
from UK site
What an amazing company, I would recommend 100%. I had a damaged piece from a desk when it arrived. I sent in a note at 1030 at night and they got back to me by 11 and are arranging a new piece. I also got a chair and both items are sturdy and well built for the price.
Gobig***@hotmail.com
from CA site
I bought the greenhouse with shelves on one side for $84.99 and it is such great quality and sooo nice! Thank you so much I didn't know what to expect but it's better than I could have imagined! I also ordered the day before Good Friday and it was still delivered on Tuesday.
from CA site
Hi I ordered a sun chair on Thursday 16th April late evening. I received a confirmation email of my order and my chair arrived today, Saturday 18th. Thank you so much the chair is just what I wanted. Your service was excellent it couldn't have been here any faster. Will certainly recommend your company and I will buy from you again. Thank you and your amazing team. Maggie Holnes
Maggie***@gmail.com
from UK site
Received my order today , 2 recliner garden chairs & matching table , very happy , delivery so fast in these times , thank you will definitely recommend Aosom.ie
carol***@gmail.com
from IE site
Excellent customer service and shipping speed .. this seems to only be for specific feedback but I'll give it anyway! Ordered Tuesday and it's delivered to my door Thursday by 530pm. Fast shipping. Thank you
laura***@gmail.com
from CA site
No improvement at all needed! I wanted to provide POSITIVE feedback on the speed of delivery and promptness of fulfilling my order. I am so impressed! Thank you so much Nathalie
Ncorr***@hotmail.com
from CA site
Cannot think of anything that you can improve. I need Ed to change the shipping address on my order and got an instant response . A great site for online shopping.
Anonymous customer
from CA site
Habe einen Katzen Weidekorb bestellt. Superschnelle Lieferung. Von Anfang an alles genial gelaufen, Informationen immer per E-Mail erhalten.TOP
susann***@gmx.de
from DE site
I am very grateful for the service. In this difficult time, due to Сovid 19, the delivery was very fast. I am very pleased. Thanks a lot. I recommend this seller. Good luck
r_***@yahoo.com
from CA site
Absolutely super fast delivery. Smooth transaction and items as described. Will definitely be ordering again
from IE site
Das Produkt entspricht 100 % meinen Erwartungen. Ich werde von nun an öfters bei Ihnen bestellen, vielen Dank.
lizlong***@gmail.com
from DE site
Serviço rápido e simples mesmo em tempos de covid 19. Sem duvida um site a guardar!!
from PT site
Ottimo servizio, gentili e veloci nel riscontro!!! In futuro acquisterò sicuramente!10+
Anonymous customer
from IT site
Actually everything went fine. We found what we were looking for and it was easy to complete the order and delivery of our purchase was prompt. We thank you.
from US site